Undergrad Program Overview
ANSC Curricular Learning Outcomes
The curriculum in the B.S. in Animal & Avian Science degree is designed around seven course learning objectives. We use these learning objectives to build our courses sequentially so that graduates in our program are well-rounded in the discipline and ready to start careers or further education working with animals.
Careers & Opportunities in ANSC
Graduates of the ANSC undergraduate program will be able to describe many career paths available to them with the knowledge, skills, and experience they receive as undergraduates in the ANSC program. Graduates will be able to devise plans for courses, experiential learning, networking, and skill development leading to starting careers or entering advanced education programs that match their abilities, experience, and interests.
Animal Structure & Function
Graduates of the ANSC undergraduate program will be able to correctly label the basic anatomy of a domestic animal and discuss its role in the animal's normal physiology.
Graduates of the ANSC undergraduate program will be able to safely approach, restrain, and move horses, sheep, dairy cows, pigs, chickens and other species specific to their curricula.
Animal Husbandry Requirement
Graduates of the ANSC undergraduate program will be able to apply animal science knowledge and research to the creation of rational, feasible, and legal animal management programs that take into consideration appropriate nutrition, husbandry, health, reproduction, and welfare considerations.
Graduates of the ANSC undergraduate program will be able to select, understand, and critically evaluate scientific studies in animal sciences disciplines such that they employ research that is applicable, timely, accurate, and useful for their animal care and management needs.
Knowledge of Major Issues in ANSC
Graduates of the animal sciences program will be well-versed in the issues related to animal agriculture such that they contribute to societal debates around the future of farming, the use of antibiotics in animal agriculture, sustainability of our animal farms, animal welfare, farm worker needs, and scaling agricultural enterprises up and down to meet our growing population's protein needs.
Graduates of the ANSC program will be able to communicate effectively with the public, producers, and the scientific community through oral, written, and visual means in person, in print, and on-line.
Courses Summary
Our curriculum is comprised of 4 sets of courses:
All ANSC majors take a core set of courses designed to provide them with the fundamental science background they will need. These courses include:
ANSC 101 - Introduction to Animal sciences

ANSC 204/205 - Anatomy and lab

ANSC 212/212 - Physiology and lab

ANSC 314 - Animal Nutrition and ANSC 315 - Applied Animal nutrition
Animal Management Courses
In these 200-level courses, students learn more about the care and management of a specific species or related set of species.
In these 100- and 200-level courses, students can learn material related to their first two years of the curriculum.
Advanced Animal Science Electives
In these 300- and 400-level courses, students get an in-depth consideration of topics important to animal science research and practice.
Teaching Facilities
On the ground floor of the ANSC building in the main concourse area is the "large" lecture hall which seats 88 students comfortably. Several of our larger format courses are taught here.
Anatomy/Physiology Lab - ANSC 0108
Completed in 2012, this space is the key instructional facility for the lab sections of ANSC 211/212 - Anatomy of Domestic Animals, ANSC 214 - Physiology of domestic animals, ANSC 446/447 - Physiology of Mammalian Reproduction, and ANSC497- Animal Biotechnology Recombinant DNA Laboratory. The room features media equipment to connect a microscope or dissecting scope so that students can follow along with instructor demonstrations.
Teaching Lab Room - ANSC 1144
This space features four long science work benches with rolling chairs and a teaching and demonstration area in the front of the room. There is a desktop computer with a projection system. The lab holds between 20-30 students depending on seating. It is used by several courses in the department for a variety of uses.
Aquaculture Teaching Lab - ANSC 0104
With renovations completed in 2011, this teaching facility in the basement of the ANSC building houses a recirculating aquaculture system and tank field that allows up to 20 students to participate in our hands-on, Scholarship in Practice course: Introduction to Aquaculture (ANSC 255).
The Campus Farm was described in our most recent external review as a "jewel" to the ANSC undergraduate program's activities. The farm is a core facility for ANSC as it is used in teaching many of our courses. The complex includes three barns separately used for horses, sheep, and others; a riding area; a machine shed; an office building; and a small poultry house.
Teaching Faculty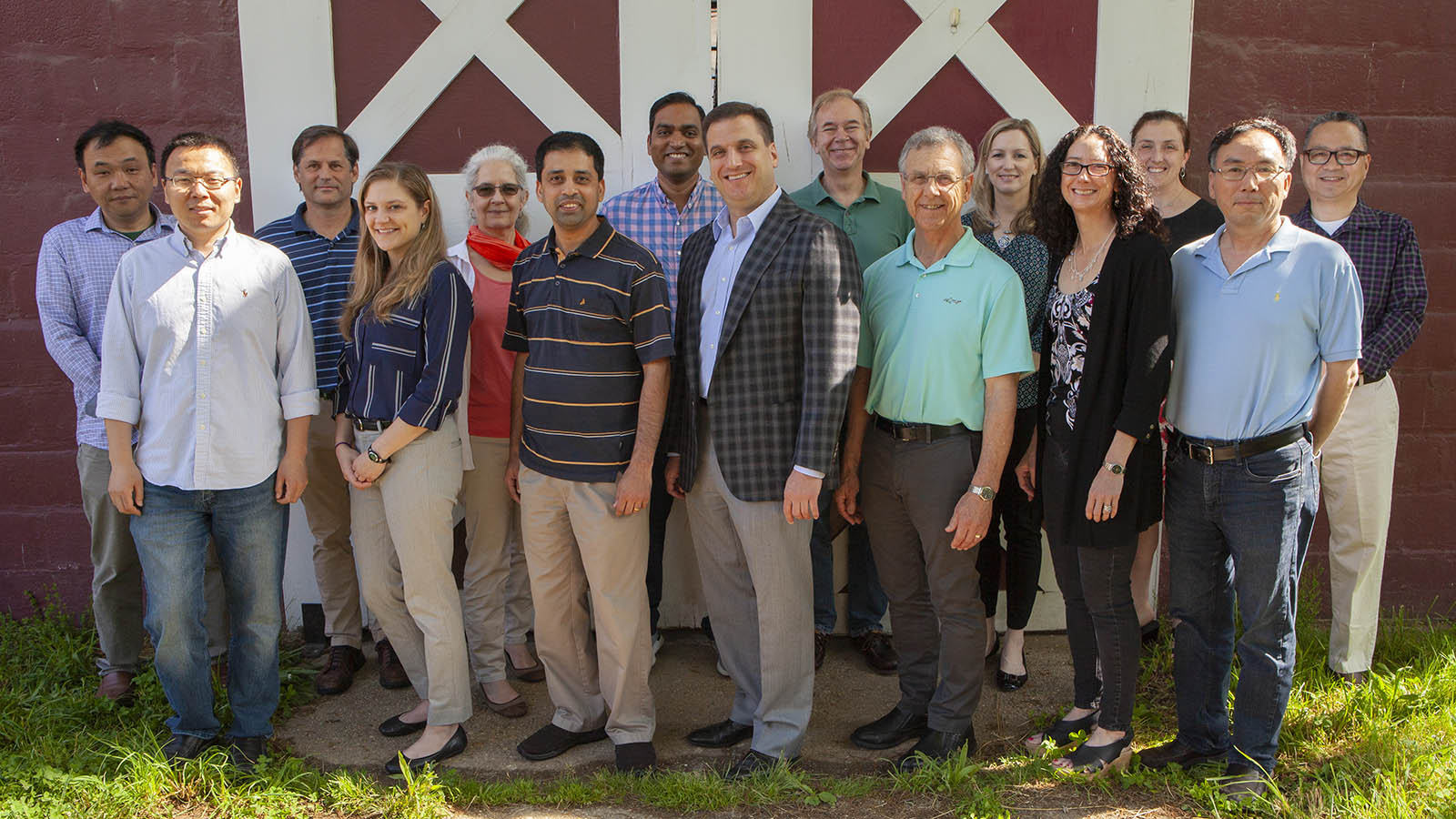 The Department of Animal and Avian Sciences at the University of Maryland is home to world-class tenured and tenure-track faculty, lecturers, and affiliated faculty.
ANSC Undergraduate Faculty:
Carol Keefer
Endocrinology, Reproduction
Megan McLean
Livestock Production
Bob Peters
Livestock, Dairy
Lisa Taneyhill
Reproduction, Endocrinology
Shawna Weimer
Poultry, Animal Welfare
Zhengguo Xiao
Reproduction, Epidemiology
ANSC Undergraduate Lecturers:
Charlie Apter
Equine, Livestock
Angela Black
DVM, Anatomy, Lab Animal Management
Sarah Balcom
DVM, Small Animal, Animal Welfare
Chris Hakenkamp
Statistics
Monica VanKlompenberg
Physiology, Lactation, Internships